Some of the most common inquires we receive include recommendations for Preschool and Junior Kindergarten options in the Richmond area. The RMB Team's kids are a diverse mix of public, private, and homeschool. We always suggest asking specific questions in your local community as you will hear straight from other moms their experiences, and of course we recommend research of the schools you are interested in. And of course, we are here to list and highlight some of the incredible education options Richmond has to offer!
Canterbury Community Nursery School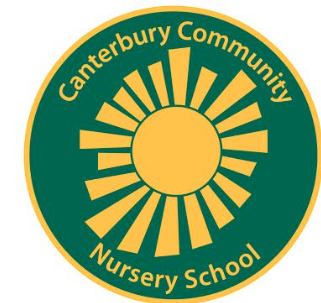 At Canterbury Community we will educate children in a creative, supportive, nurturing environment
in partnership with family and community.
Canterbury will educate children in a creative, supportive, nurturing environment in partnership with family and community. We offer innovative, child‐centered programs for children ages16 months through 5 years. Our youngest children, ages 16 months through 30 months, learn and grow within a self‐contained classroom. With the assistance of our trained, caring staff, these children develop their independence and ability to build relationships. Our older children extend their learning beyond the wall of one classroom through our unique Open Time program. During Open Time, our school becomes one large learning environment. Children move freely from room to room to participate in a wide array of learning experiences in mixed‐age groupings. Come see why our children love Open Time! Our oldest children, those who will be age appropriate for kindergarten the following year, start their day at 8:00am, giving them an extra hour for an enhanced curriculum. This additional hour will allow for instruction in kindergarten readiness skills, foreign language, and computers, all delivered in the Canterbury child‐centered way.
"I deliberated for months over where to send our oldest son. Based on recommendations from several area friends we decided on Canterbury. This was in 2010 and we are still a loyal Canterbury family. The director, Miss Mia truly loves the children and makes each of them feel special every day. The teachers are phenomenal and the Open Time concept has been perfect for our kids. I love that they work to foster creativity and imagination in our kids and that they value outdoor play which is so important for kids this age. I cannot say enough great things about the program." -Canterbury Parent
Type of School: not for profit (501(c)3) secular preschool
Ages: 16 months to 5 ½
Hours: 7:30am – 5:00pm, Preschool 9:00am – 12:00pm, Junior Kindergarten 8:00am – 12:00pm or 2:00pm
Beofre/After School Care: 7:30 am, 12:00 – 5:00 pm, Monday through Friday
KinderCare Learning Centers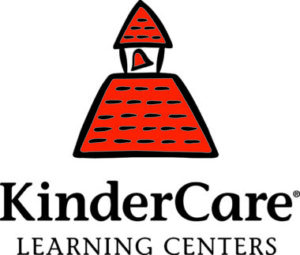 KinderCare Learning Centers is America's largest, most accredited child care provider, serving more than 165,000 children every day at more than 1,380 centers. For 50 years, we've been creating safe, encouraging environments where kids can learn, grow and build confidence for life. At KinderCare, hardworking families are family—regardless of needs, backgrounds, and experiences. To learn more visit us online at KinderCare, on Facebook or on Instagram. For resources, information, and activity ideas for parents and teachers of young children please visit KinderCare.com/blog.

Type of School: Preschool / Daycare
Ages: infants & toddlers through before and afterschool age
Hours: : 6
:30 a.m. – 6:30pm
Before/After School Care: available daily
[/vc_column_text]
Promises Preschool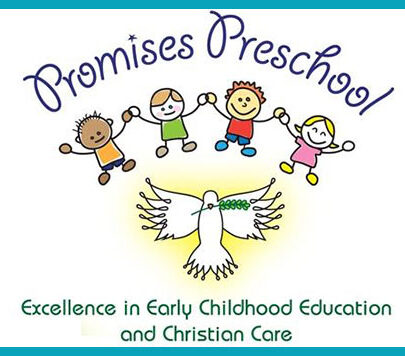 A nurturing, inspiring, and loving program awaits your family at
Promises

Preschool!

Promises

is a developmental, play-based, discovery oriented preschool where every

child matters. We are dedicated to helping children reach their full potential socially, academically, physically and spiritually.

We believe that each child develops at his or her own rate. We are committed to

individualized, child-centered learning that promotes creativity and curiosity. We

provide a safe, nurturing environment where children can learn about the larger

community in which they live.

"One of the things I love about

Promises

is the small, nurturing community. Our

experience there has been the perfect introduction to school because my children

have learned the most important things. . . to love learning, to be a part of a group, to become independent and self-reliant, and to have FUN! I feel as though all the teachers there know our family and embrace all the children lovingly and for that I am so thankful."
Type of School: a non-profit, half-day church preschool
Ages: 2 year olds through Prekindergarten age
Hours: :
9:00 a.m. – 12:00 noon
Before/After School Care: Extended day opportunities offered frequently
[/vc_column_text]
St. Matthew's Preschool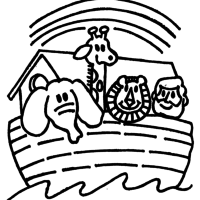 St. Matthew's Preschool, an outreach program, is a developmentally-based, early childhood program designed to meet the social, emotional, spiritual, cognitive, and physical needs of preschoolers within a safe and structured Christian setting.
Type of School: not-for-profit, half-day Christian preschool
Ages: 18 months to 4 years (Pre-K)
Hours: 9:00 am – 12: 00pm
Before/After School Care: Lunch Bunch every-other Tuesday
Richmond Montessori School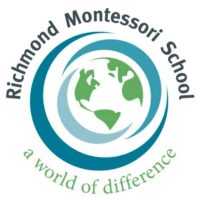 Richmond Montessori School is a premier Montessori community, inspiring academic excellence and nurturing human potential. Authenticity in Montessori curriculum, philosophy, method. Respect for self, others, the environment. Community through diversity, dynamic learning, service.
Type of School: Montessori
Ages: Toddler through 8th Grade (Ages 2-14)
Hours: We offer toddler and primary half day programs (
8:30-11:30

); as well as primary, elementary and middle school full day programs (

8:30-3:10 p.m.

)
Before/After School Care: We offer early arrival at
7:30 a.m.

and after school programs until

6 p.m.