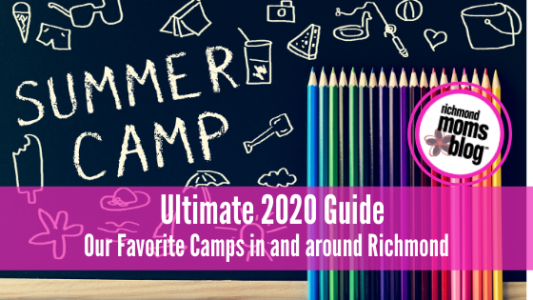 Richmond Moms Blog is thrilled to launch our 2020 in-depth guide to local summer camps for children of all ages in the Richmond metro-area.
Below you will find details on FEATURED summer camps happening around RVA. These are businesses Richmond Moms Blog has personally partnered with and can give our approval on.
We hope this will serve as your ultimate, one-stop resource on how to get your children registered for a summer full of fun! Be sure to check back frequently as we'll be continually updating this guide as more camps release their information.
Music Tree's Summer Music Camp
The Music Tree's (voted Best in Richmond), Summer Music Camp is two weeks of music, creativity, and exploration. Founded in 2014 by Laura Floyd, the most highly regarded piano instructor on the east coast, The Music Tree's Summer Music Camp enjoys a reputation as the Juilliard of summer camps, providing a smaller, more intimate experience with personal attention limited to only 15 campers per season. Children who spend hours practicing their Grammy and Tony Award speeches in the bathroom mirror need look no further than The Music Tree's Summer Music Camp that focuses on the joy of Music, with campers producing a full-scale production in only two weeks. The days are divided into rehearsal, classes, and recreation—including games, arts and crafts, and a Friday treat at Gelati Celesti.
Outward Bound Costa Rica


Outward Bound Costa Rica offers Summer Courses for adventurers aged 14-18. All courses include the opportunity for students to volunteer in remote communities, gain valuable leadership and Spanish language skills, and discover their capabilities in the rainforests, rivers and reefs of Costa Rica & Panama. Options are also available for students aged 19+.
Make their summer vacation count! With a course from @OutwardBoundCR, your son or daughter can boost their resume by volunteering in remote communities, gain valuable leadership and Spanish language skills, and discover their capabilities in the rainforests, rivers and reefs of Costa Rica & Panama. Take a look at their courses:
http://bit.ly/2qnfQf4
Camp Friendship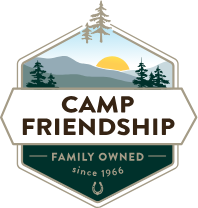 Camp
Friendship
is a traditional sleep-away
camp
for children ages 7-16. With over 35 activities to choose from, campers are free to explore, discover, and grow in a safe and accepting environment. Family owned since 1966,
Camp
Friendship
welcomes campers and staff from all over the world!
Choose from Traditional
Camp
or Equestrian
Camp
programs, or enjoy a combination of both!
Camp
Friendship
is accredited by the American
Camping
Association. Call to arrange a tour or visit us online!
Camp dates: June 14 – August 15
Age range of campers: 7 – 16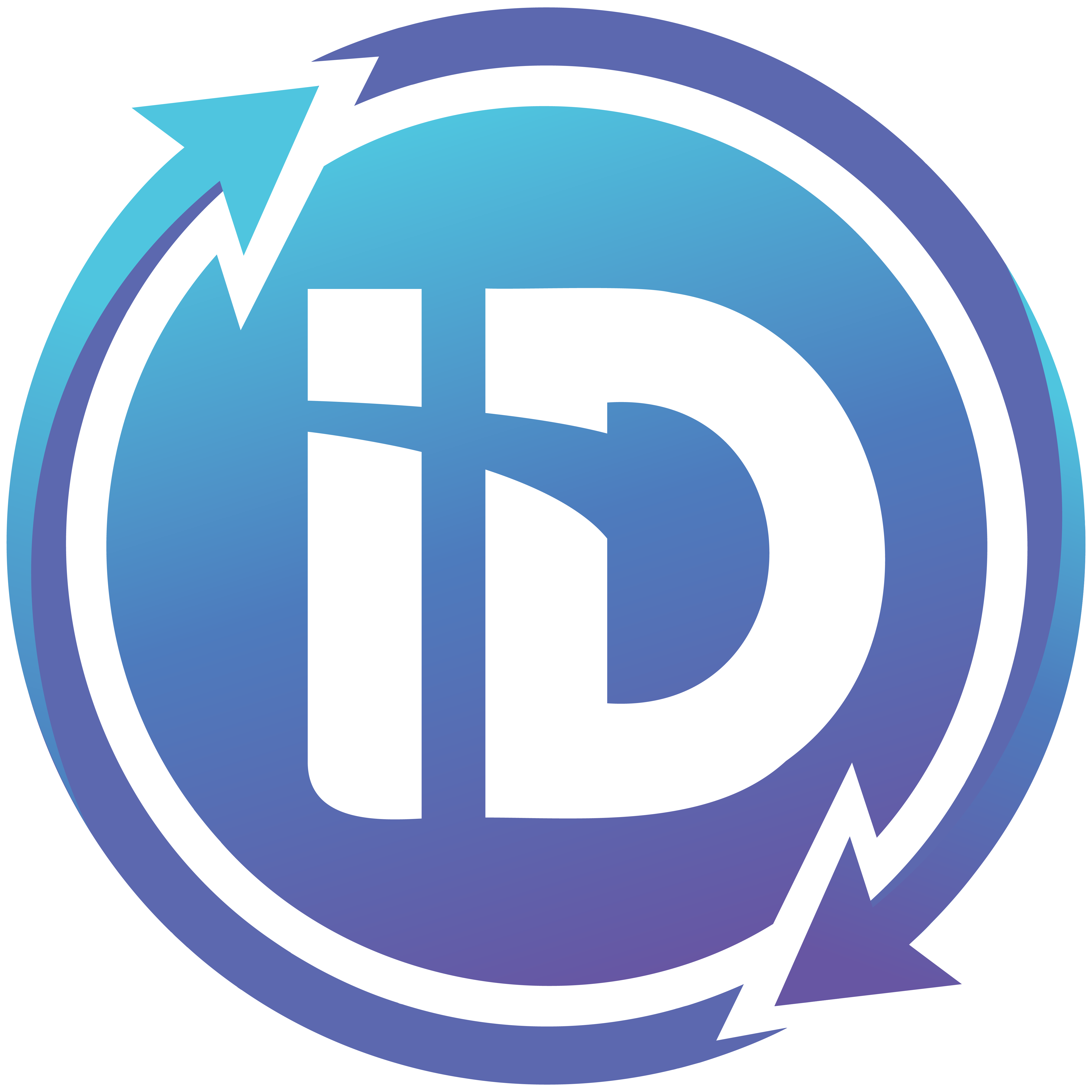 Virtual Tech Camps are the perfect, home-based option for students ages 7-19 seeking the collaborative spirit of our on-campus programs. Structured, weeklong sessions with 2 hours of live instruction per day + 2 hours of self-paced project development. Curriculum in Python, Java, Minecraft, Roblox, AI, Unreal Engine, Adobe, 3D modeling, and more. 5 students max per instructor, blending personalized learning, and team interaction. Save $100 with code TOGETHER as long as social distancing is in effect.
Camp Blue Sky at Three Chopt

Camp Blue Sky is a fast, furious, fun day camp with an away camp feel. You want your kids to learn. Your kids just want to play. Problem Solved!
Email: [email protected]
Richmond Young Writers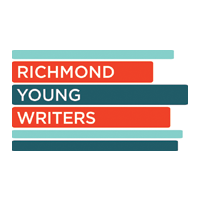 Richmond Young Writers sparks the creative empowerment of youth through writing. Our summer camps are week-long, creativity-nourishing experiences during which young writers ages 9-17 bond over the ecstasy and misery of storytelling. We offer camps in fiction, creative nonfiction, poetry, journalism, experimental forms and more. Each session features a revered guest star – a published author, an inspirational community leader, a brilliant musician, etc. – as well as a sharp look at a favorite genre, plenty of writing time, snacks and deep camaraderie.
Collegiate Summer Quest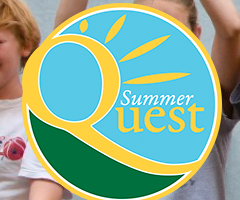 With over 170 camps, starting in June and extending through the end of August, we are sure to provide the fun and engaging camp experience you and your child are seeking. Our beautiful campuses provide an ideal setting for your child to be comfortable, while also pushing the boundaries of their abilities.
Email: [email protected]
Virginia Outside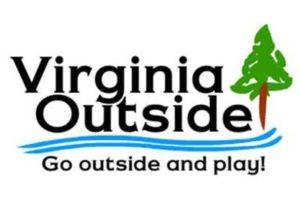 Virginia Outside offers day camps in Richmond throughout the summer starting at age 6. From fishing, to mountain biking, to sit-on-top kayaking, we provide something for every outdoor adventurer. We also offer overnight fishing camps on the Chesapeake Bay, fly fishing camps, and a kayak fishing camp in Massachusetts.
Email: [email protected]
Mathnasium Summer Math Camp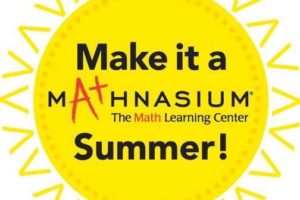 Avoid the "Summer Slide" and build your child's math skills this summer! Mathnasium will build a customized program and help your child learn math in a way that makes sense to them, either with a 17-Visit or Unlimited Summer Package. Each visit includes an hour of math and an optional 30 minutes of fun math games! Flexible schedule, no appointments necessary! Summer camp is for grades 1 through 12, and runs from June 19th to August 31st at all 6 Richmond locations.
Email: [email protected]
Passages Adventure Camp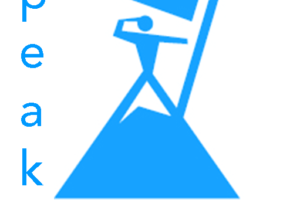 Voted Richmond's Best Day Camp in 2016, Passages Adventure Camp is celebrating 25 years of providing the very best in camping experiences to children between 5-17 years of age. We provide adventure and fun while rock climbing, kayaking, mountain biking, trail running and wilderness skills. We provide all necessary gear, snacks, drinks and lunch!
Email: [email protected]
Open Arms Christian Preschool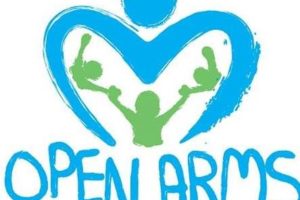 Are you planning for this summer? We sure are! Come join us at Camp Open Arms for one week, two weeks or all summer long! We will have a weekly water day with lots of outdoor water play. Sign up for 9 weeks and receive the 10th week free! Call the school office (754-0227) for more information. Looking forward to seeing you this summer!
Passion Academy Camps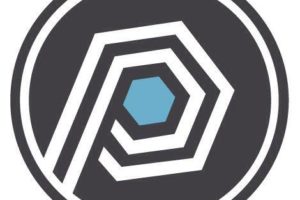 Passion Academy is a School for the Arts that trains, equips and mobilizes people of all ages who want to pursue music and dance disciplines. Our unique mentorship environment helps to build strong character that will sustain people where their gifts may lead. Richmond's Passion Academy offers a variety of music, dance and art camps for ages Preschool through Teenagers. From Princess Ballet Camp to Music Industry Camp the options are endless.
Email: [email protected]
Maymont Summer Experience Camp
Encore Dance Studio
School of Rock
Virginia Museum of Fine Arts
Camp Hanover
YMCA Day Camps
Yoga with Nitya
Virginia Rep Camps: Theater Camp
Shrine Mont Overnight Camps
CharacterWorks Theater Camps
Non-Stop Soccer
St. Christopher's Summer Camp
Camp Thunderbird
Sports Center of Richmond